February Reigns...
---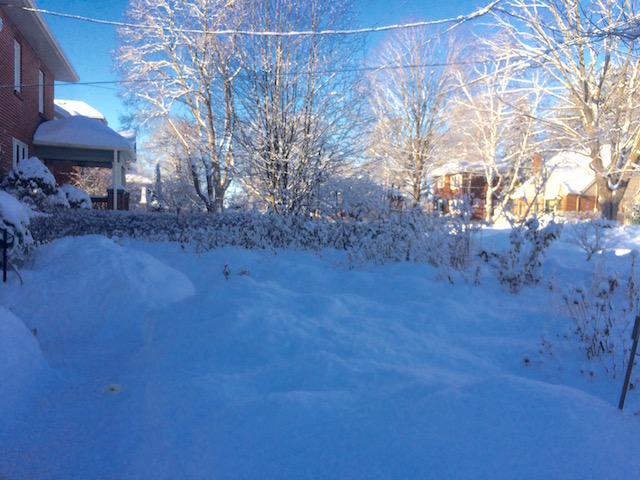 ---
"In the midst of winter,
I found there was, within me,
an invincible summer"
.- Camus
---
---
YEAR OF THE GARDEN-2022
---
It was a great day for our city in early January, when our mayor, signed the proclamation that Peterborough would agree to promote 2022 as YOTG.

Research recently confirmed over four in five Canadians expect to spend the same time (66%) or more time (21%) gardening 

That's something to get excited about. How better to share with the rest of Canada that we are enthusiastic gardeners with hundreds… maybe thousands of years experience…. can you imagine that number?

As for "Garden  Heroes"

… we all know at least one… our local Horticultural Society president, MJ Pilgrim suggested a sign that can be passed from one gardener to another…. what fun to post a photo of the sign as it travels from garden to garden on social media - ours and  YOTG.

It could be as simple as growing an extra row in your veggie garden to give away…. 

Become part of the Garden-Family and share your events, this newsletter or your favourite website on the YOTG calendar… what a great way to get new gardeners who are looking for a project.

Subscribe to the Year of the Garden 2022 Newsletter 

Suggest your favourite garden business register on the Year of the Garden 2022 website and calendar                      YOTG is about inspiring and encouraging all Canadians to plant gardens in their life – at home, at work and in their community.

(Ah, but what if you don't live in Canada? Send a note to Joe B. and ask him…imagine, 2 great countries united in gardening… wow)

So take a look the website for more ideas and get inspired...
---
Year of the Garden - look here
---
PLANT PLANNING
---
If you're like me and a lot of gardeners, we are swooning over last season's garden photos and any notes we've made.

Move this plant, divide that one, or buy more.

Do you buy plants? or seeds? or both?

From Mail Order or from a Nursery?

HERE ARE SOME THINGS TO CONSIDER:

- at the nursery, you see the plant you get and its roots

- mail-order: tiny root comes in plastic - where does it come from ? how long in box? in truck etc (and yes, plants come this way too)

-you will baby that tiny root in your greenhouse, or windowsill

-nursery does that work for you

So do your research and know your limits... as for me,

I love buying plants in pots.

Spoiled for sure.
---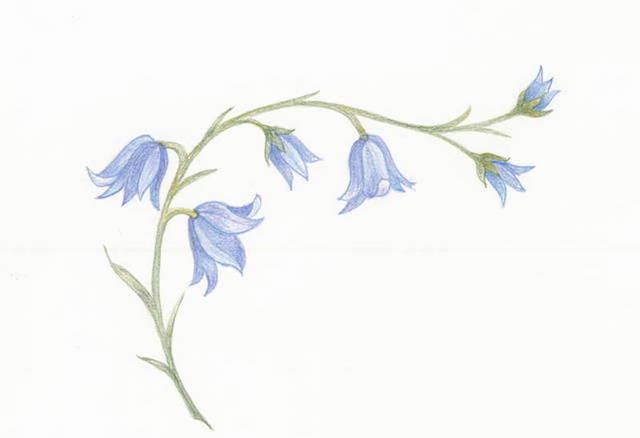 ---
LET'S TALK ABOUT PLANT CATALOGUE TERMINOLOGY...
---
I've brought up plant-tag terminology before - same with seed packets. But here are some definitions that should be included... thanks Garden Digest

THE REAL MEANING OF PLANT CATALOGUE TERMINOLOGY

A FAVOURITE OF BIRDS: Avoid planting near cars, sidewalks or clotheslines

GROWS MORE BEAUTIFUL EACH YEAR: Looks like roadkill for the foreseeable future.

ZONE 5 - WITH PROTECTION: Russian Roulette

MAY REQUIRE SUPPORT: Your daughter's engineering degree will finally pay off

MOISTURE-LOVING Ideal for landscaping all your bogs and swamps

CAREFREE: Your plant's attitude; not your workload

VIGOROUS: Has a Napoleonic compulsion to take over the world

GRANDMA'S FAVOURITE: Until she discovers free-flowering, disease-resistant hybrids
---
FOR EXAMPLE:

My Karl Foerster Feather Reed Grass (Calamagrostis acutiflora) was grown in Canada and the tag printed in the US - says USDA Zone 4

Proven Winners site says it is hardy to USDA zones 5 to 11 and Maple Leaf Nurseries where it was grown says USDA zone 4, (in Canada is more like zone 5).

Using USDA zones in Canada can be fairly complex,

but generally we can simply add a zone.

So, zone4 in the US is pretty much zone 5 here.

.. this is not scientific and there are many other factors to consider

but know your zone, your garden and wind and weather conditions

before you decide to push your planting zone.
---
Canadian Plant Hardiness Zones
---
---
---
---
IT'S ALL ABOUT NATIVE PLANTS
---
We might be getting a bit complacent about putting native plants in our garden...

they're "messy, they are wild, they overtake everything"

.... yup, heard it all.

.. but it's the same as any other garden

... make it work for you and for the pollinators.

.. no need for messiness unless you choose.

We still want to think about our favourites and COLOUR of course....

Consider planting some native plants among your perennials and roses.

SEARCH for nurseries near you that sell native plants because they will be happier in your garden than if they come from another part of the country.

PLANTS LIKE: Coneflower (hybrids will revert) Culver's Root Asters, Goldenrod (lots of varieties) and so many more.
---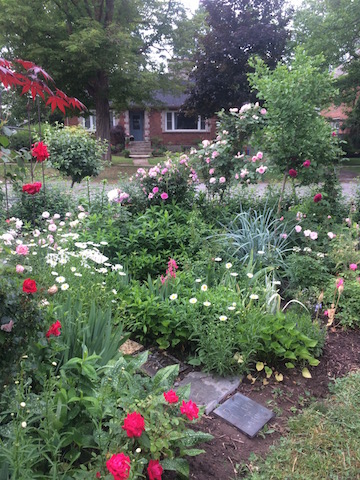 ---
---
TIME TO SPLIT UP - YOUR PERENNIALS, THAT IS
---
Well, actually this is NOT the time to split your perennials... it is midwinter.

.. but If you're like me, some of my perennials have decided to take over my garden…

I let the Daisies grow among the roses... and when they spread, I dig them up and move them to a bare spot....and cut them back to the ground when the blooms are gone.

Truth be told, I rather like it that way but now that I want more native flowers, I need to split these thuggish ones and give them way or trade them

Or, if you are creating a new bed, what a great way to get more plants

I have lots of Phlox, Hosta, Daisies, Sedum and more that I can move or share.
---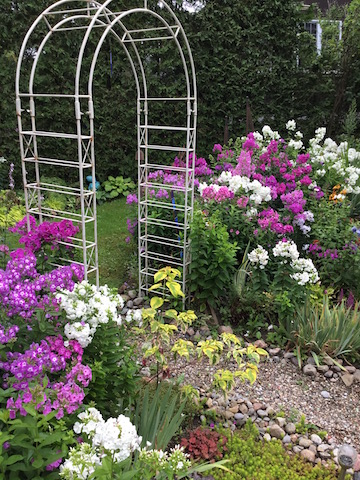 ---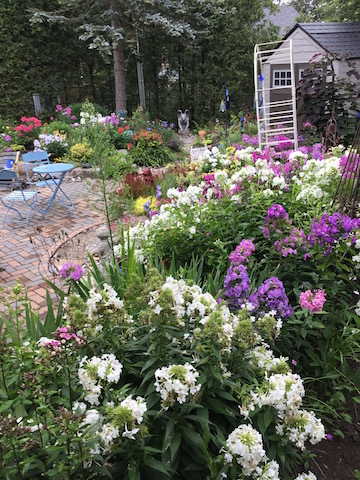 ---
There are Hosta, Day lilies, Iris and Phlox to be split.... meaning lots more plants

So look at your garden photos and see what works, what is just a bit too much.

Make some notes what you can divide.

Believe me, when spring comes and green starts to show,

I am so excited to see it all that I instantly forget my plan to divide and conquer

... then summer comes and I see what I should have done.

.. but now I have more plants and no place to put them.

Make a plan (and try to stick to it... ha ha)
---
---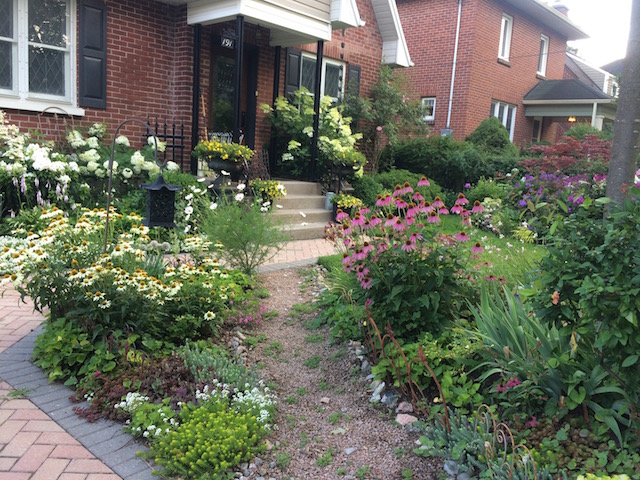 ---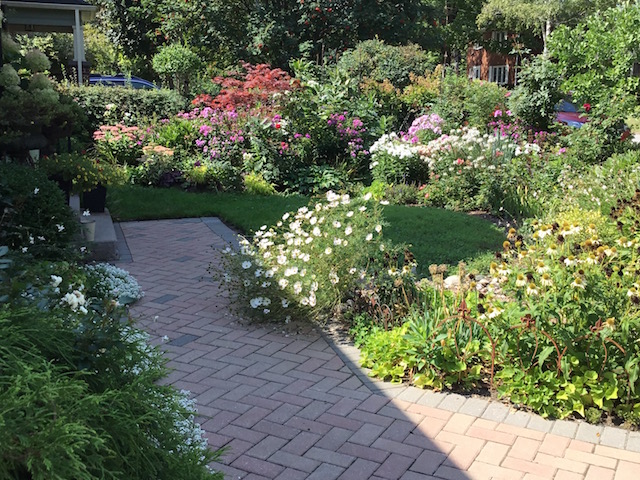 ---
However, no matter what plants you want to add to your garden, there is some reality to consider…

Be open to using others in the sam colour or texture - scarcity in supply chain and other lock-down are huge issues for growers.

Why not inter-plant with with seeds and/or pollinating annuals… like Cosmos which will bloom until frost or poppies that will seed themselves and although they bloom for a short time, in that time they are glorious..

By the way,poppy seeds should be sown in late fall so they freeze before spring. I have put them in the freezer when I forgot but not as successful... you could try putting them on top of the snow now and save a few just in case.
---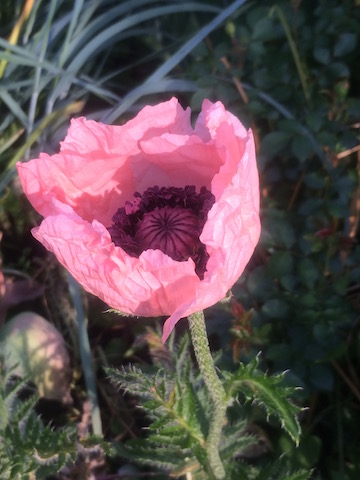 ---
RECYCLE, RE-USE, RENEW
---
Besides plants, what else do you have in your garden?

Think about what you can make over, re-do or re-paint, fix up, re-use or re-cycle.

Perhaps an old wood chair you can paint for a pot

Recently we found a place that had broken pieces from a granite counter-top company

We used them for stepping stones (rough side down as they are slippery)....

Or often fencing companies have pieces left over from a job that could work for a trellis or an interesting piece in the garden

.... get that imagination working.
---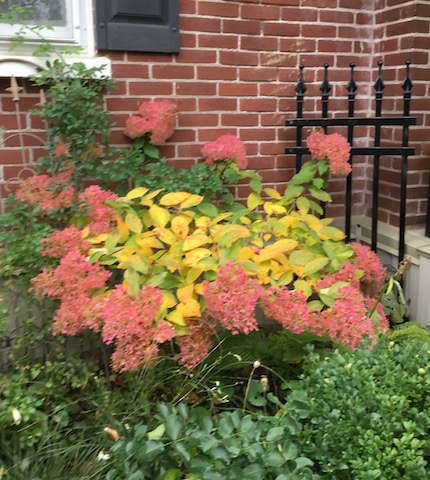 ---
A cyclist friend of my daughter's made her a bike-a-lope to hang on the fence

and the other vintage wrought iron piece we found at an estate sale

... it could hold mail, a hanging planter box or lovely branches in winter...

Sometimes wood pallets are free (some are not so check first) and make great planters, tables or can be pulled apart for other projects.

Buy locally... no shipping and less expensive and it supports your own community.

What will you keep? Share or give away?
---
---
..or if it gets icy, make ice art....
One lovely wintry day, a sweet anonymous artist make this and hung it on our apple tree on the boulevard....
Next, find a kindness to do... however small... it all adds up.
---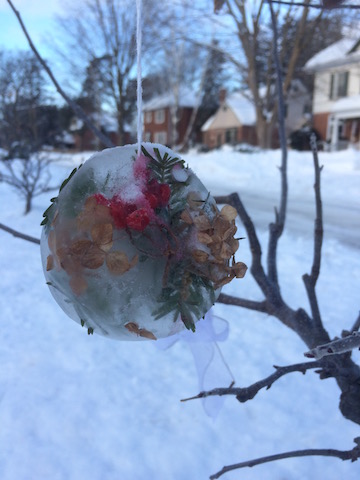 ---
If your garden is covered in snow, it is already warm.
How about you?
---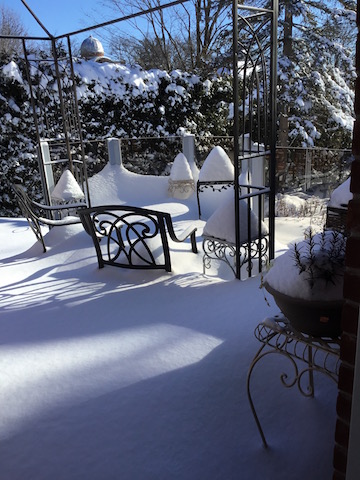 ---
...Until next time, stay warm, healthy and safe.
Lucy says put on your cozy jammies and make some cocoa.
---
---
---
MY BOOK IS IN PRINT...
---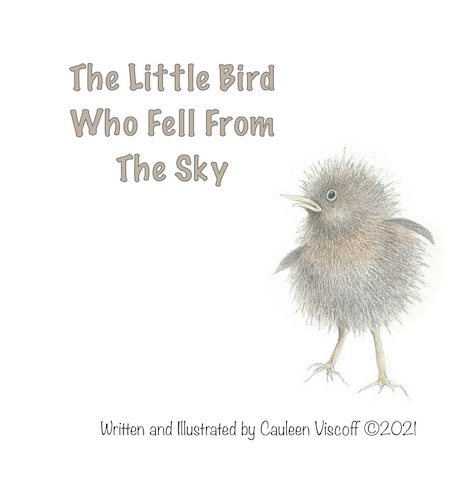 I am so excited !
My Little Bird book is printed and there are a few signed copies left.
It's the very true story of a baby bird who fell from his nest,
rescued by a boy, his little sister,
their Mom-Lady (who decided he would live),
and Nana & Papa who helped him fly into the woods.
I cannot wait to share it with you.
if you would like a signed copy,
an 8x10 print of Little Bird,
or even a recording of me reading it to go along with the book,
please send me a note at
birdieboxpress@gmail.com
---
---
BOOKS to READ ... now or later
---
Both amazing, intriguing and great reads.....
THE LAST GARDEN IN ENGLAND Julia Kelly Gallery Books - Simon & Schuster - 2021
THE FORGOTTEN GARDEN Kate Morton Atria Books - Simon & Schuster - 2008
---
---
Back Issues for Garden Bliss & Blunder
---
---
---