BOOKS and MAGAZINES
Remember, these garden books or magazines are not in any particular order.... so dig in and read.
I really like the feel of paper books... I like to write in the margins, make notes and add tabs to mark a place or bit to return to.
But you can read these on whatever you like... hopefully most of them will be downloadable... if not, curl up with a cuppa, and read and learn.
IT'S WINTER AND I LOVE TO READ
 A LOT...
HERE ARE 4 OF MY LATEST FAVOURITES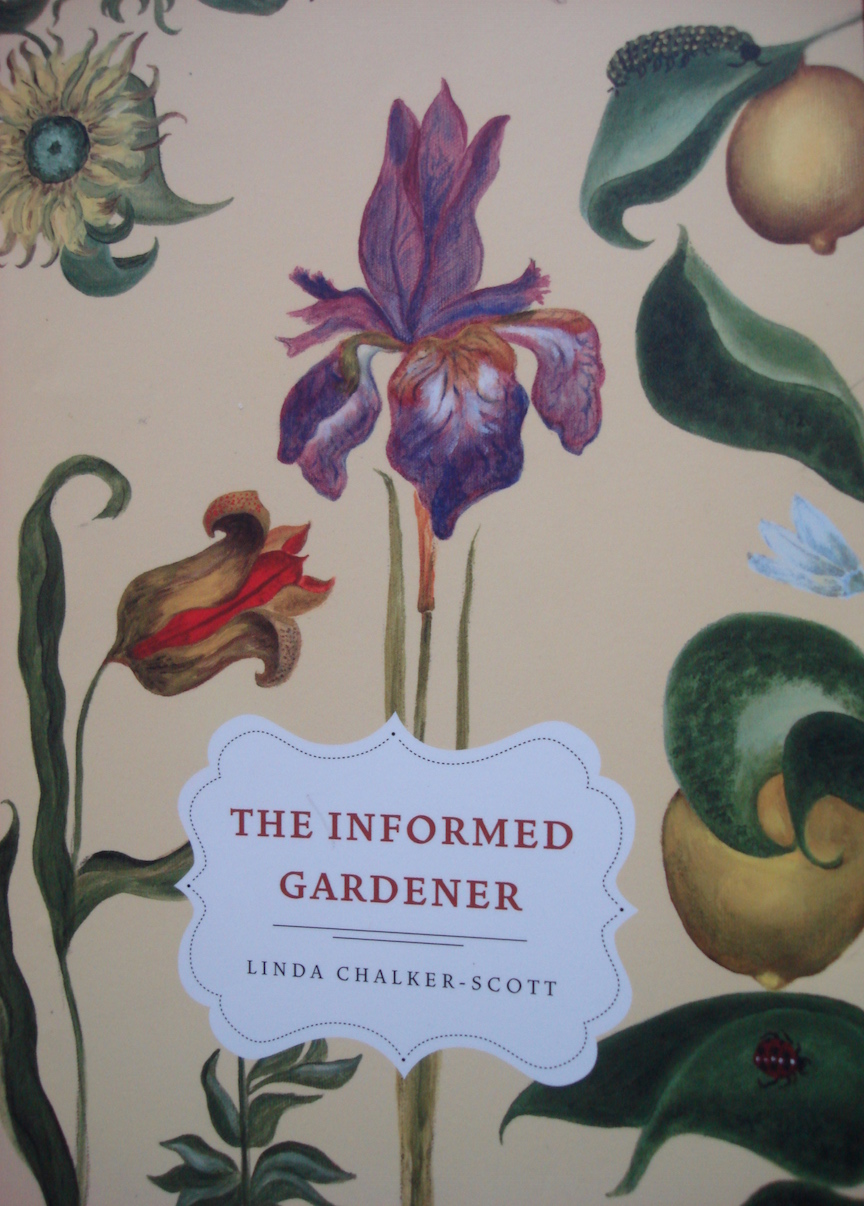 THE INFORMED GARDENER 
Linda Chalker-Scott
Debunking many anecdotal garden myths, this book is backed by scientific research. Boring, it isn't. It is charming and witty with a no-nonsense approach. Ms. Chalker-Scott is a passionate professor whose life work is devoted to raising consciousness about marketing misconceptions so we can garden with intention and confidence in an environmental and sustainable way. 
THE INFORMED GARDENER BLOOMS AGAIN - Linda Chalker-Scott
I learned so much from her first book, I bought this one and was not disappointed. She surprises, teaches and makes  a whole lot of sense.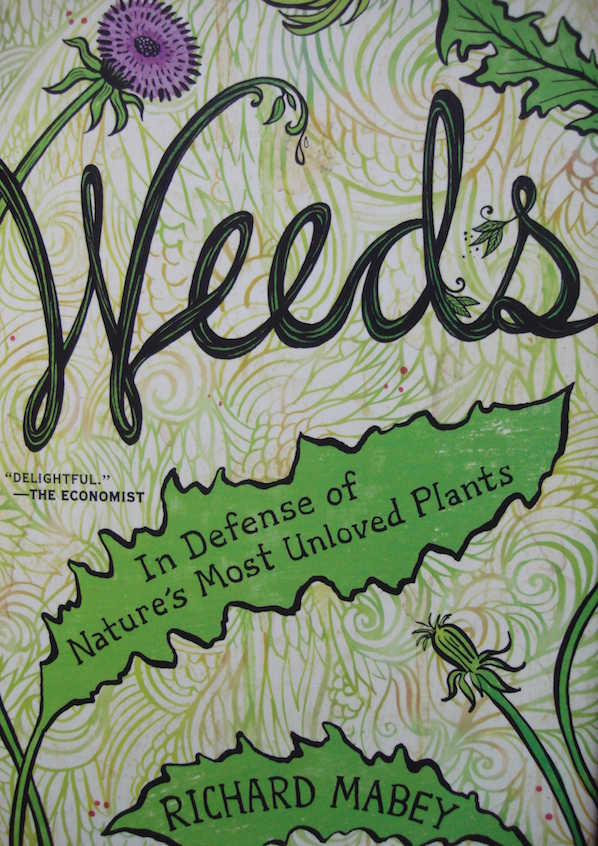 WEEDS:
in Defence of Nature's Most Unloved Plant
Richard Mabey
This book is readable, informative, and also charming but in another way. He takes us through the life of some plants and seeds we call weeds, showing why we do, where they came from and that many have been here for many centuries. He shows how they travel thousands of miles on ships, in ballast, on animals and in other unmentionables. This is a book to read…and to learn from of course… loved it.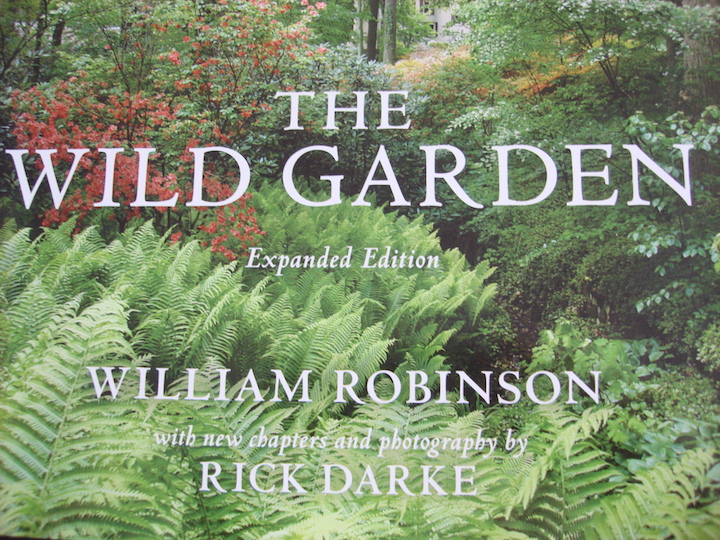 THE WILD GARDEN: (Expanded Edition)  
William Robinson - and Rick Darke
This is such a pleasure to read; it begs a snowy afternoon and a pot of tea. Originally written in 1870, Robinson works to teach formal gardeners to let some "wild" creep into English gardens.  He travelled the world to do so.  This book has been updated at least 4 times and this edition, with beautiful new photos, includes the original chapters and engravings. Readable, educational and well worth the price. One of those books that I will read again and again....
NOVEL:
THE LOST GARDEN:
Helen Humphreys (Canadian)
Excerpt from the jacket:  
1941, a young city horticulturist is sent to the countryside to teach young people how to grow crops for the home front. Of course the twists and turns with the heroine and two  war-weary companions teach about joy and the unbelievable risks of love.

"Planting a garden is about making a series of choices, and then the interpretation of those choices also  becomes  a series of choices". …
and a favourite of mine
…"Gardening, which needs patience. is often the domain of the impatient."…
she  uses phrases that are entrancing and  pull us into the story - like this -
"This is (a garden of ) Loss;  a wave of peonies, frozen in the act of crashing to the ground, of going overboard."
DELIGHTFUL - 
---
NOVEL:
THE FRENCH GARDENER:
Santa Montefiore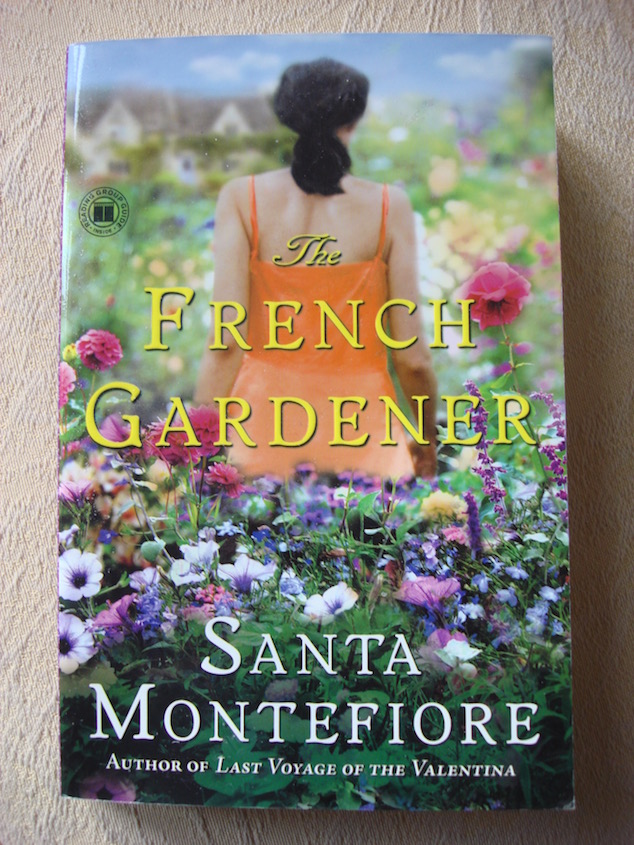 From the cover:
" A  neglected garden. A cottage that holds a secret. A mysterious Frenchman (handsome, naturally). A family in need of some love…… and a garden, that like love itself, can restore the human spirit, not just season after season, but generation after generation."
CHARMING..... A lovely read.
---
NON-FICTION:
A GARDEN OF MARVELS:
Ruth Kassinger 
How we Discovered That Flowers Have Sex, Leaves Eat Air, and Other Secrets of Plants
She starts off like this:
"This book was born of a  murder, a murder I committed." The victim was her beloved Kumquat tree that she decided to prune. Because she knew nothing about pruning, the tree died. So she wouldn't repeat her failure, she set off on a journey that became a wise and enchanting odyssey, discovering the secret life of plants.

Literally "awe-some"… with anecdotes, accessible science and some history, she tells us things we would never have learned on our own..
A MUST read…. 
---
NON-FICTION
EVERYDAY ROSES:
Paul Zimmerman
How to Grow Knock Out and Other Easy-Care Garden Roses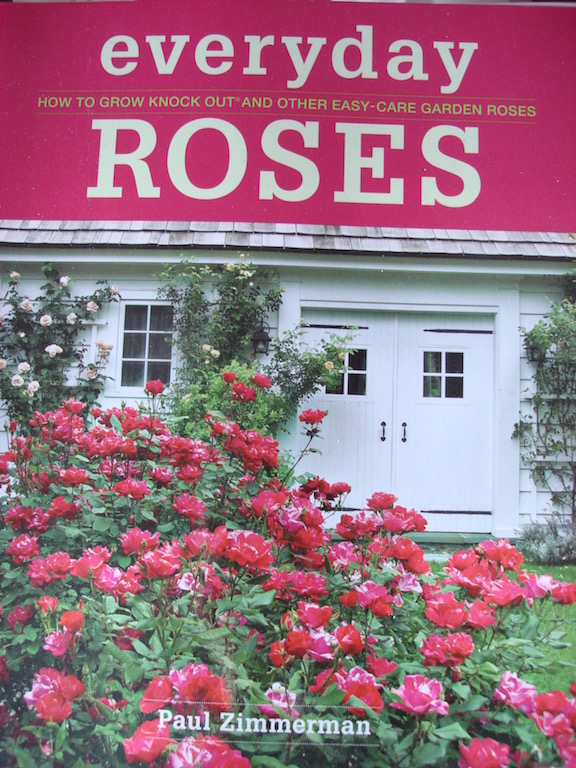 Paul puts the common myths that roses are difficult to bed with his no-nonsense approach and advice with a healthy dose of encouragement so you too, can have beds full of lush, chemical -free, vibrant roses. He dispels the Diva Rose myth and proves that garden roses are just flowering shrubs.
He makes the art of pruning easy and less scary; he shows how to plant and buy roses and includes many video links showing the how-to's of roses.
This book is a must-own for anyone who wants one rose or a garden full of them.
A MUST read....
---
NON-FICTION:
WHAT A PLANT KNOWS:
Daniel Chamovitz    (Tel Aviv U.)
 A Field Guide to the Senses
How plants experience the world; how a Venus Fly Trap knows when to snap shut; how plants know up from down and whether they appreciate Led Zeppelin or Mozart. 

The most fascinating book about plants I have read.
A MUST read.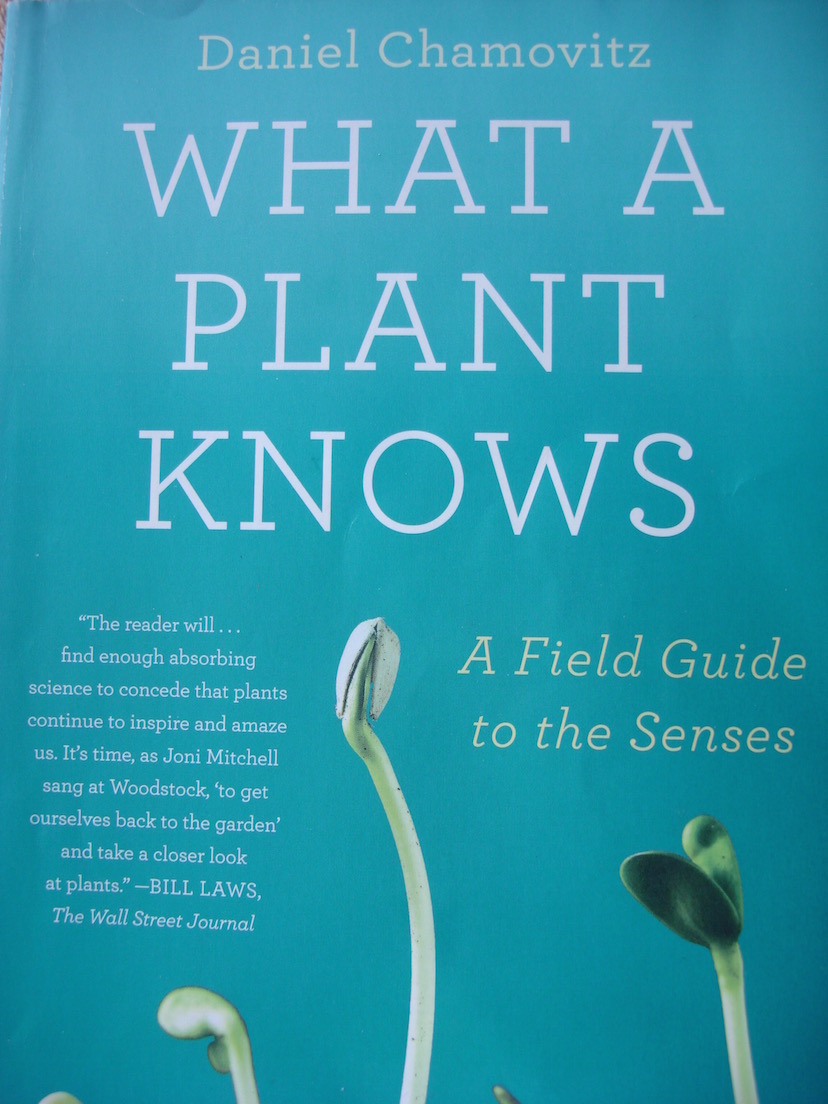 ---
MAGAZINE:
GARDEN MAKING MAGAZINE
Inspiring & Informing Home Gardeners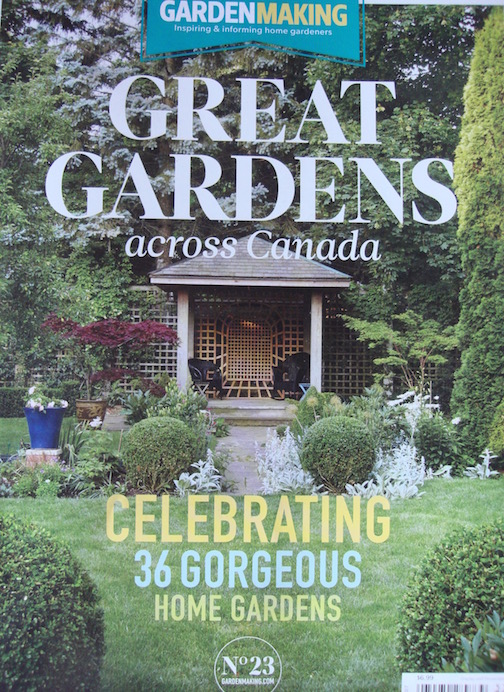 With passionate gardener-writers like Beckie Fox (also the editor), Judith Adam, Steven Biggs and  photographer Jim Norton, this glorious magazine is truly about what makes the best gardens. 
Published in Ontario, it showcases gardens, garden issues, new plants, and other inspirational and educational articles.
A MUST read.
---
NON-FICTION:
HOW PLANTS WORK:
Linda Chalker-Scott
Washington State U.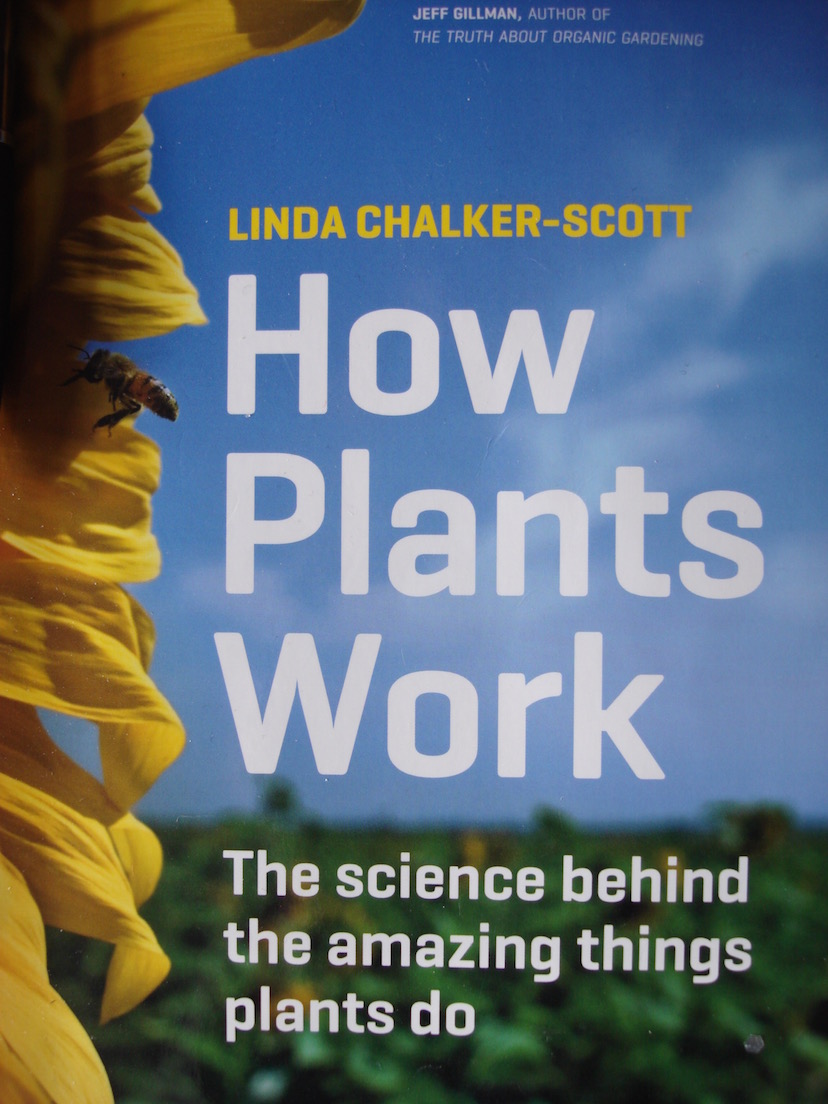 The stranger-than-fiction science that explains how  plants tell time; how they move to follow the sun and why; and why they change colour.
Written with frankness and backed by research, she dispels myths and shows why we garden a certain way and why it is successful and why it isn't.
A MUST read
---
AND, ANOTHER FAVOURITE:
"Dear Friend and Gardener"
A series of letters about their gardens between Christopher Lloyd and Beth Chatto.
A delightful correspondence between two legends (and friends) with two different styles and how they succeed or fail in their own gardens.
I have read this book twice now and find a few hint, or giggle each time.
Put this one in your library.
I LOVE THIS BOOK.... 
Stay tuned for more....because there are piles of them.... 
And be sure to share with me, what you read so we can learn from one another. 
 "Garden Bliss & Blunder"
My free, monthly newsletter 
 full of neat stuff about the incredible bliss
gardening brings
- along with some of the blunders.
No obligation; no ads