HOW ROSES GROW
Understanding how roses grow (not their "growth habit like 'ground-cover, or landscape) makes it easier to care for and prune them so they grow how they really want to.

Historically, roses were grown for "the show", but in our own gardens, roses stay home for the show. And most of the new 'modern' roses have been bred for city gardens. They are hardy in colder climates and pretty much disease resistant - and they still create a "show".
For the most success,
prune them how they grow.

---
HOW ROSES GROW:  
or how they build themselves into maturity; 
Like a BUSH 
As a STRUCTURE 
Or by CLIMBING
ROSES THAT GROW LIKE A BUSH
New canes grow up from the ground in the centre of the bush. They tend to be weaker the first season and can flop outward as they cannot support themselves.
The older canes move toward the outside to leave room for the new ones which will stiffen with age.
You can follow a cane (stem) up from the base to the tip without it forking or creating a branch.

It blooms on long stems - at the tips - like Tea Roses..
These roses grow quickly- put to 4 or 5 feet in one season with no little twiggy bits in the centre .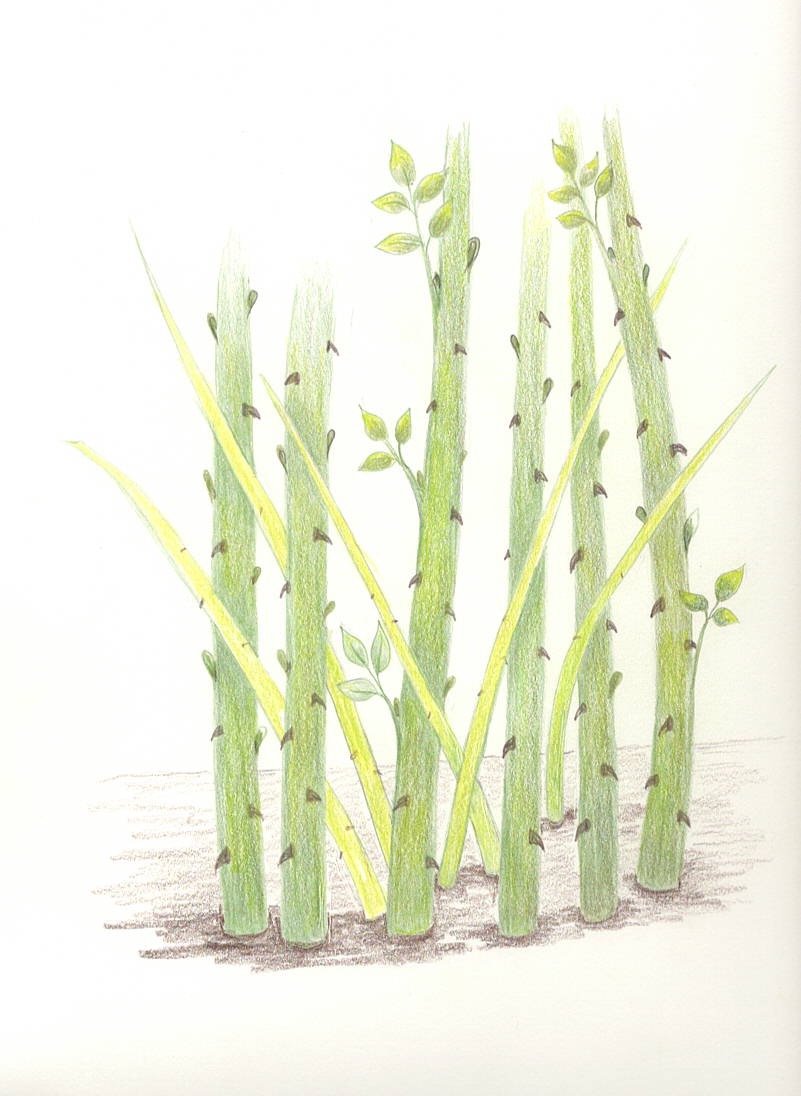 BUSH ROSE (above): Each spring, new growth comes up from the ground in the centre of the bush and older canes move outward to make room.
The new growth is weaker and often leans outward.
---
ROSES THAT FORM A STRUCTURE:
New canes grow from the base of the rose and branch off, then branch off or fork again.  
Each cane will fork into 2 or 3 other canes beginning a couple of feet up from the base and they keep branching - building layers with lots of twiggy bits in the centre.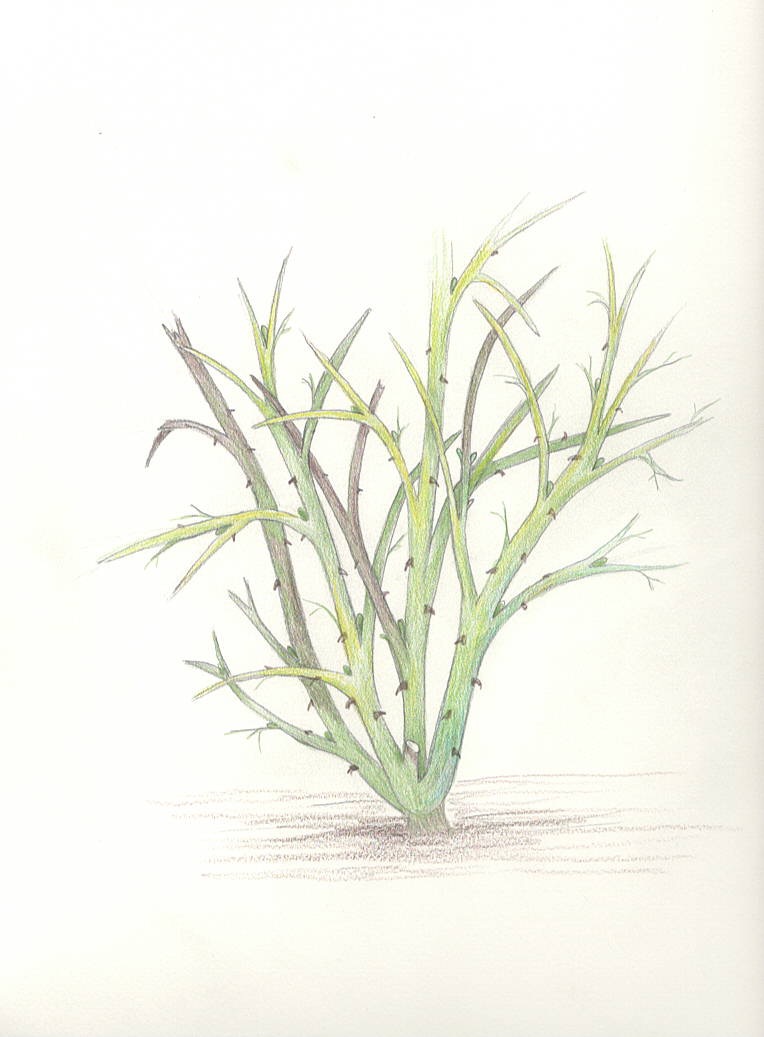 ROSE STRUCTURE:(above) The way this rose grows in by branching which then forms a structure to support the blooms that grow at the tips. 
These roses take a few seasons to reach their full mature height. 

Floribundas grow this way.

---
CLIMBING ROSES
These roses grow with long (main) canes from the base and form their own type of structure.They can grow to 10 or 20 feet and  most likely mature the first season and bloom the next. 
Side shoots are called Lateral canes and on the shoots that grow from these, are the blooms.  
So, height first, then flowers.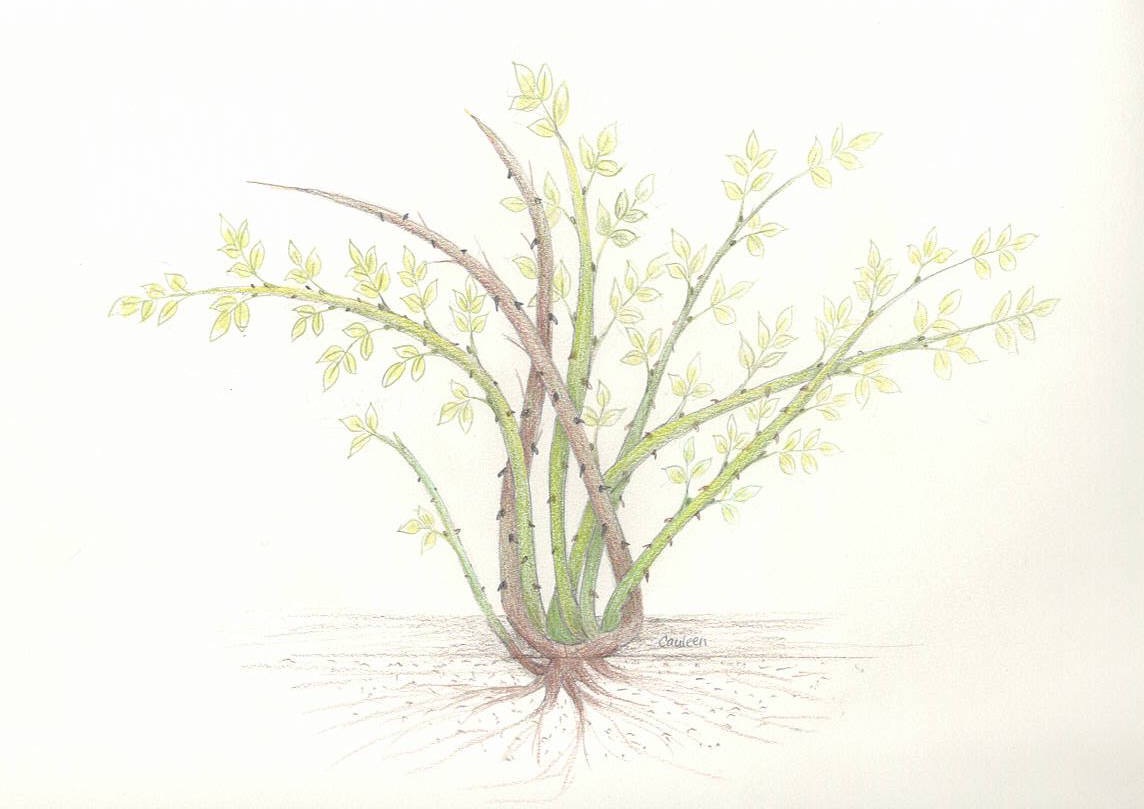 CLIMBING ROSE (above):
This rose only blooms on lateral canes.
Training those side canes or laterals, will ensure blooms.
---
I would love if you signed up for my monthly newsletter "Garden Bliss & Blunder"

I enjoy connecting with other passionate gardeners
and my monthly newsletter 
is full of neat stuff about the blunders along with
the bliss we all find in our gardens.