---
OCTOBER...
---
There is something in October sets
the gypsy blood astir: 
We must rise and follow her, 
When from every hill of flame She calls, 
…and calls each vagabond by name." 
William Bliss
"Ah, September! You are the doorway to the season that awakens my soul... but I must confess that I love you only because you are a prelude to my beloved October." 
Peggy Toney Horton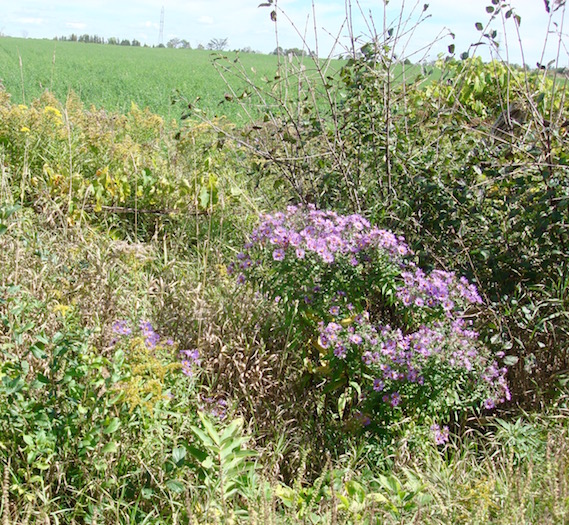 No matter that the days are shorter, the air is clear, crisp and cool… a relief from the sweltering heat that makes us languish…. the sky sports  a different shade of blue and the clouds - oh, the glorious clouds ! - they border on being magnificent. And as the day slides into dusk, the blue gets more brilliant and the stars, brighter.
Fall is the time when the year almost seems to renew itself and instead of the summer ending, the autumn is really a beginning, as though that sense of possibility is now a reality.
I love to pull on a sweater or shawl as the air begins to chill and go for a walk when the leaves crunch beneath my feet.  I still love to kick them into the air and listen to them land on the grass.
It always amazes me when I re-read that Autumn colours are always present in what appear to be green leaves. It's only when the chlorophyll begins to break down that we can watch the greens recede and the other colours shine through.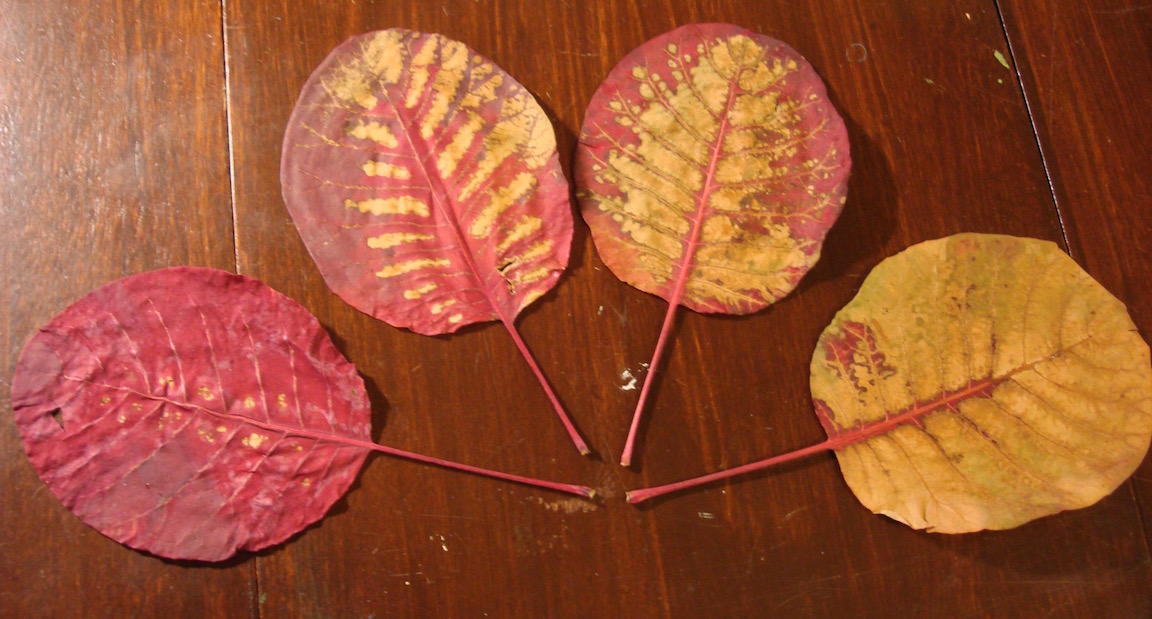 You can see here how the leaf at the right has more green and then on the far left, most of the green has disappeared giving us fall's cavalcade of colour.
Our favourite fall trip, takes us meandering through Algonquin Park in northern Ontario... a magical place any time of year.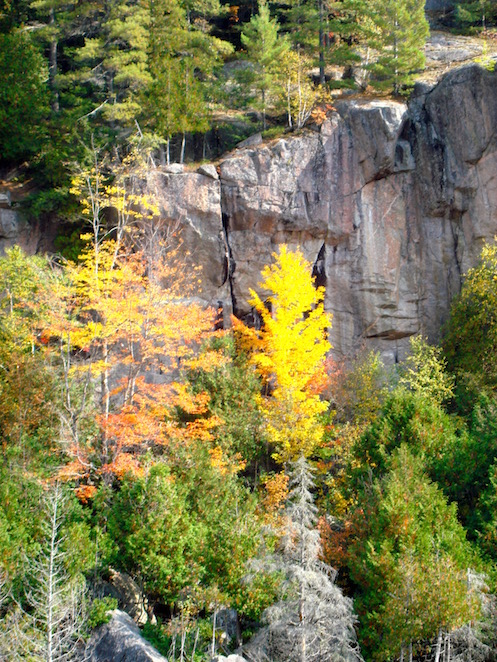 Night comes earlier with its own  magic.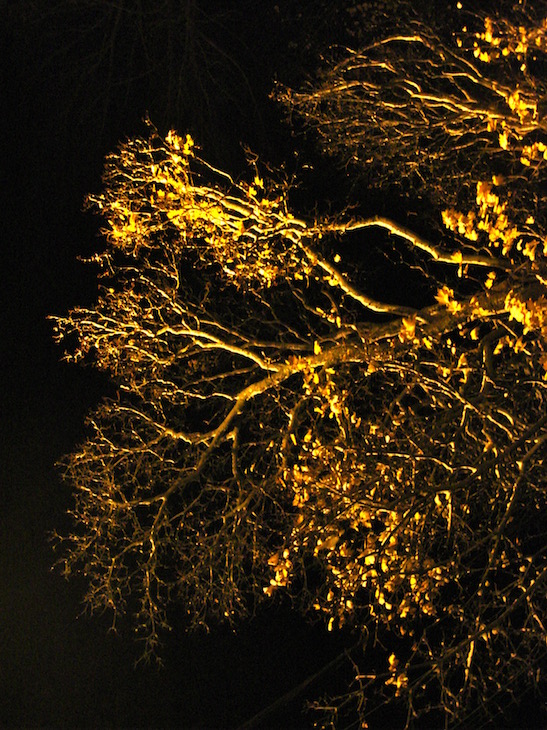 October hosts Canadian Thanksgiving when we give thanks for the bounty of  the fruits and vegetables that we have been nurturing all season.
The Farmers' Markets are full of colourful squash, peppers, gourds, flowers and the smells of freshly baked breads and pies.  Nowhere else can give me that Saturday-morning-fresh-coffee-croissant-social destination that our local farmer's market can.  
A place to stroll with basket over arm, full of next week's dinners, snacks by the fire, warmed cider at the end of a crisp walk, and meeting friends and neighbours who are seeking the same.  Unusual mushrooms, cheeses, late tomatoes, kale and golden beets; the last of the sweetest corn on earth and the beginning of apple season. 
I love October.
But it  makes me a bit sad, too; the end of the summer; the last vestiges of sunny days on the dock, and earlier sunsets at the lake.
I think the puppy is sad too, as our days on the deck, soaking in the sights and sounds are relegated to a single, random sunny hour with her wrapped in a cozy shawl on my lap.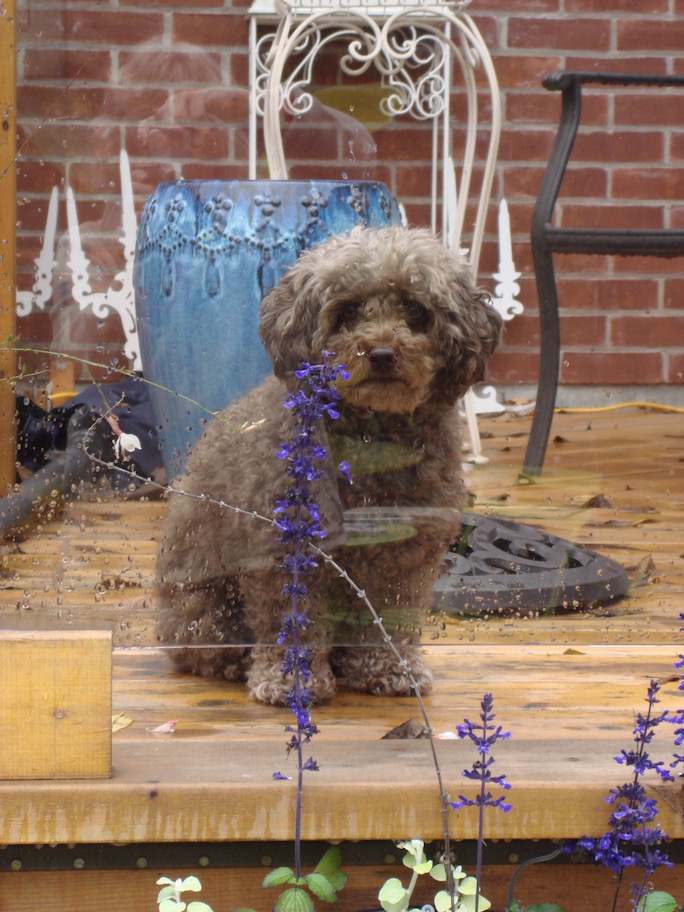 For me, in the garden, it's the last rose, the Monk's Hood, or Anemone's drifting petals when the winds are cooler and the glorious coloured Mums that love this weather and are nature's way of saying, don't give up on us yet…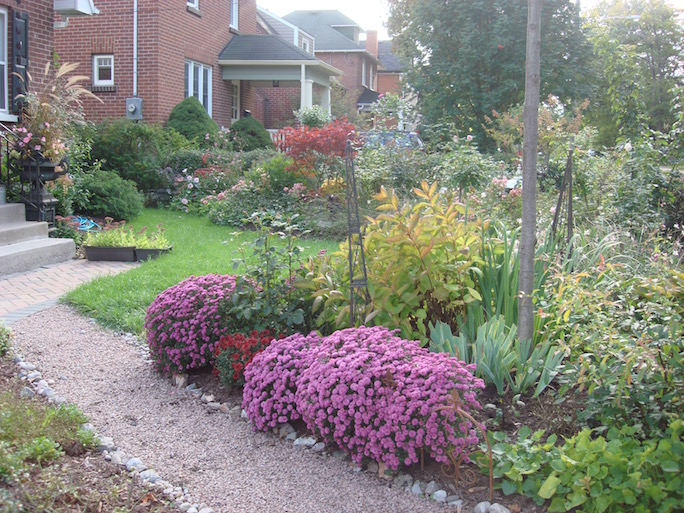 ---
---
JOURNALS (keeping track)